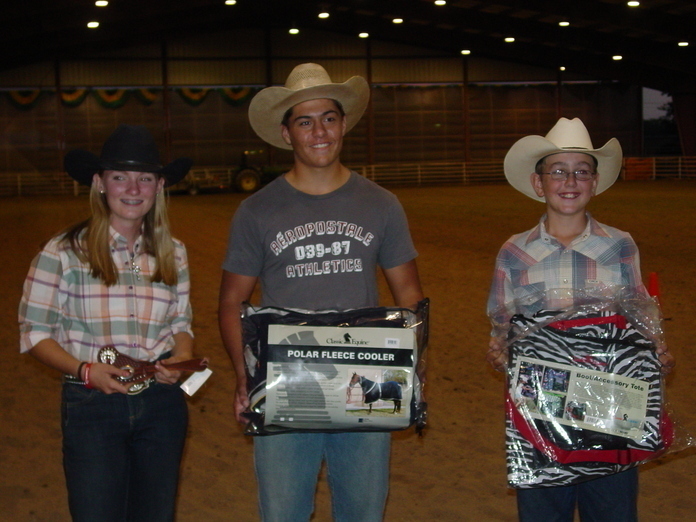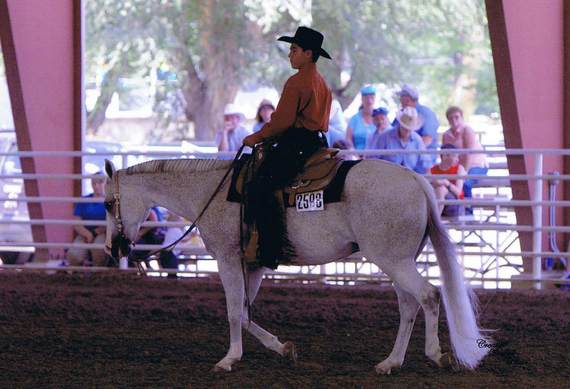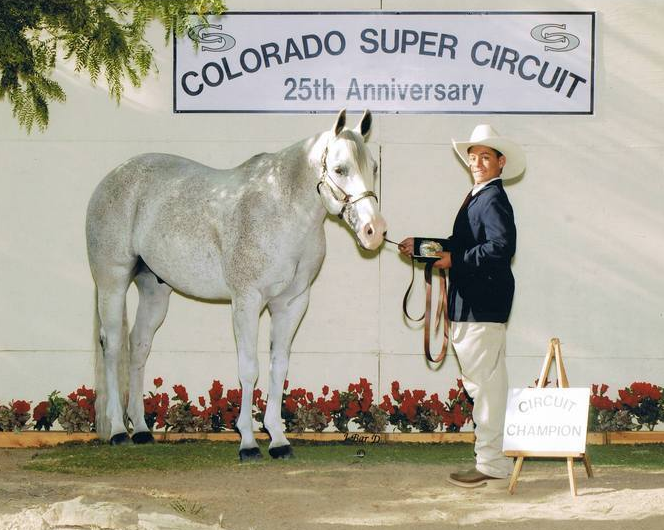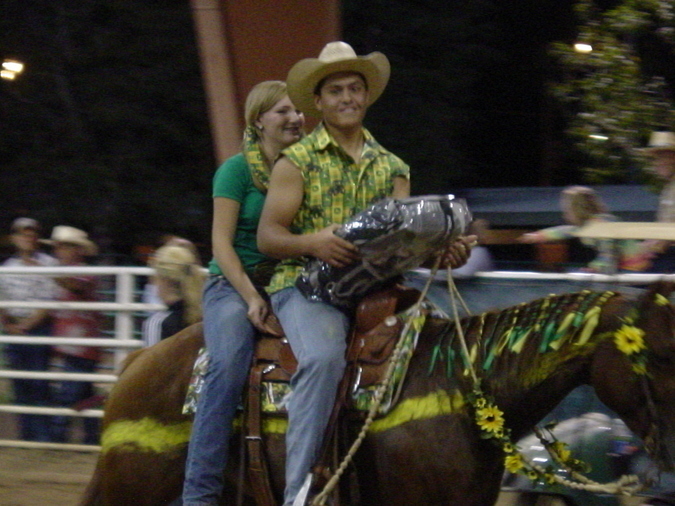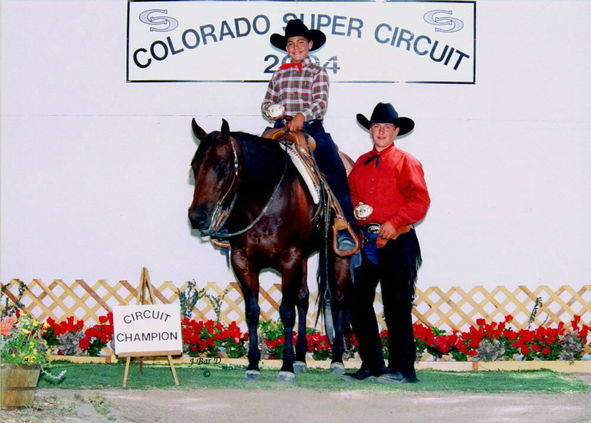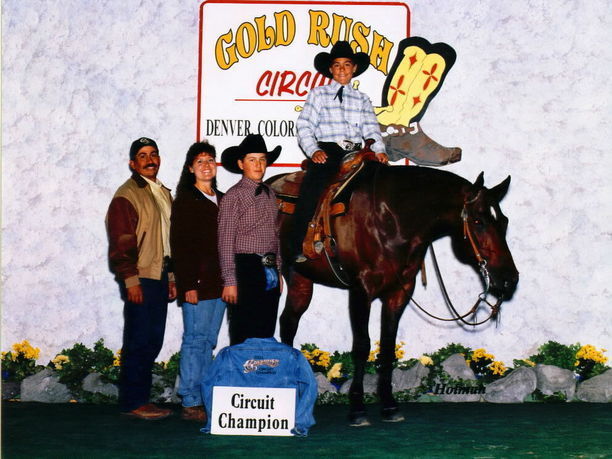 Tyler started showing at a very young age winning his first circuit and first buckle in walk trot in 1999 at Colorado Super Circuit.
From there he was able to succeed as he began to grow. The gray horse Traveling Impulse helped him earn
High Point 13 and under
in
Showmanship and horsemanship. He also was fortunate to ride his brother's horse A Nifty Cutta to a circuit championship in Western Pleasure.
As he grew up he started showing in Reining, Working Cowhorse, and Ranch Horse Versatility . When he was 12 he won his first Reining circuit on MJG Peppy Dry.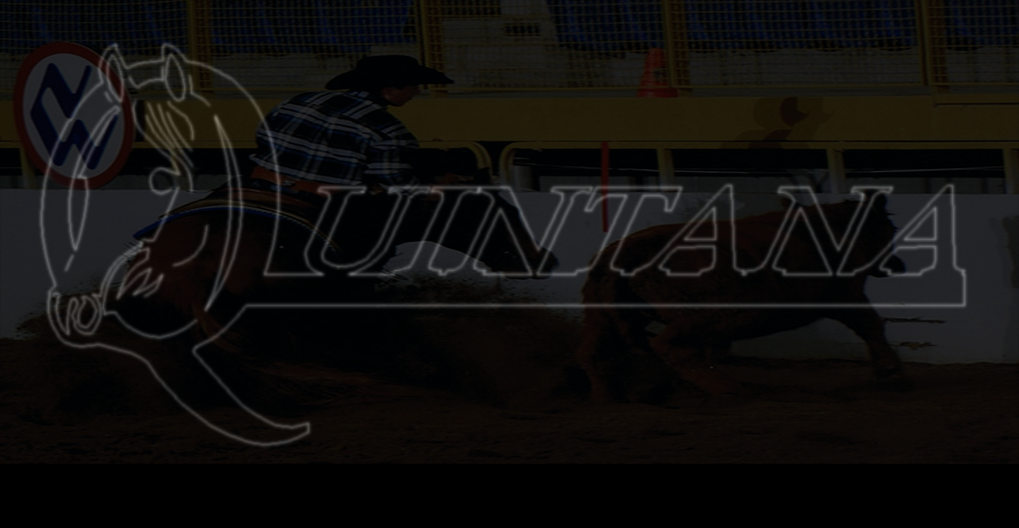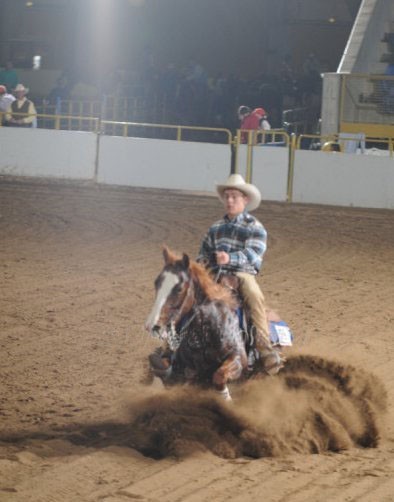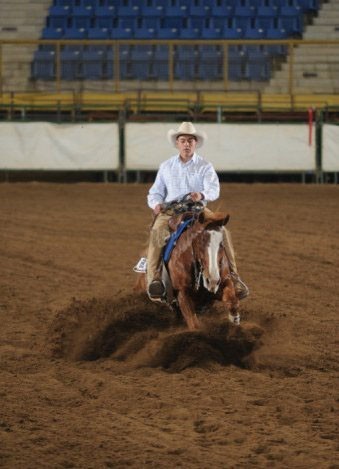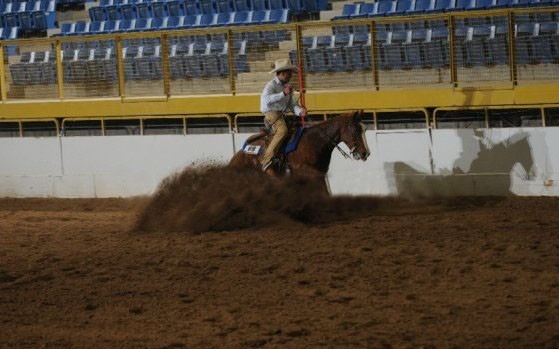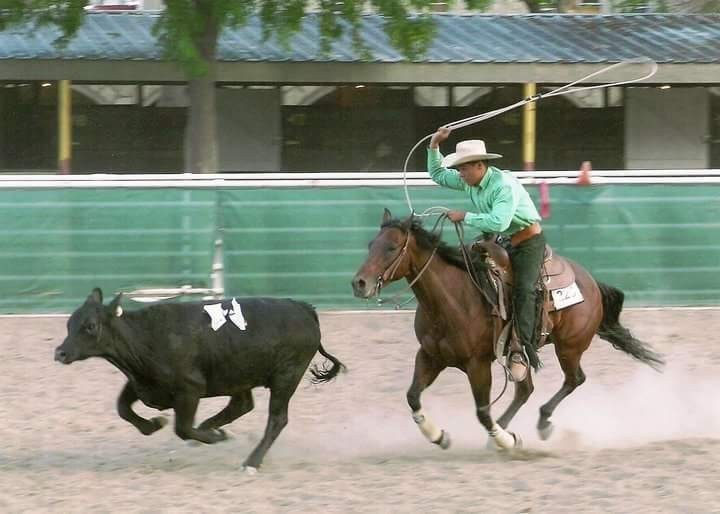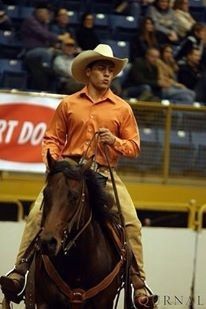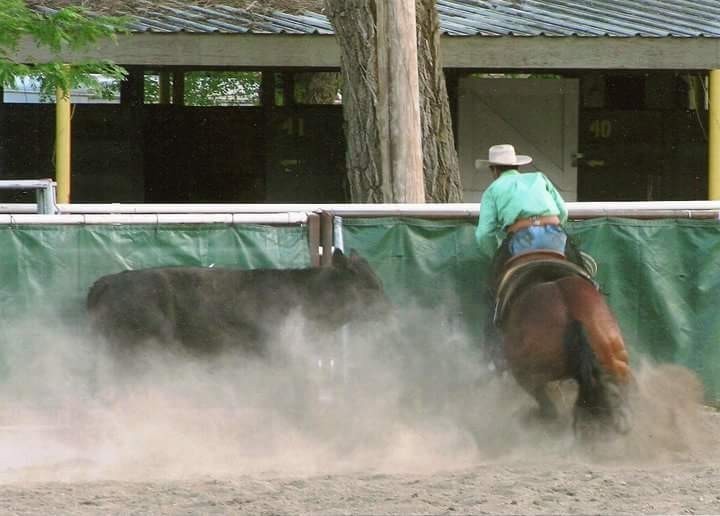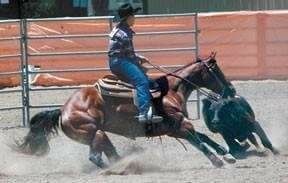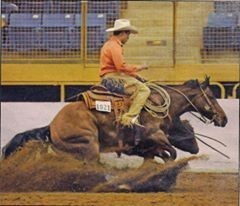 Tyler and Dry had their first show when Tyler was 12 years old. At first he was hesitant to start showing her because she was a cowhorse, but she ended up helping him win many All-Around titles in 4-H. Tyler won his first Reining circuit on her, but also was the western high point multiple times. They missed winning the Level III Ranch Horse Versatility saddle at the Colorado State Fair by one point. However, the year before Tyler and Dry qualified and placed Top 15 in the AQHA Open Ranch Horse Versatility World show. He is the youngest qualifier to place Top 15 in the Open Ranch Horse. She also took Tyler and Royce to multiple World Shows where she placed in the Top 15 many times. She was a horse that helped set up both of the boys futures, but also helped teach them. Countless buckles were earned by the duo, but due to injury she was retired and Tyler wasn't able to finish out his youth career with her.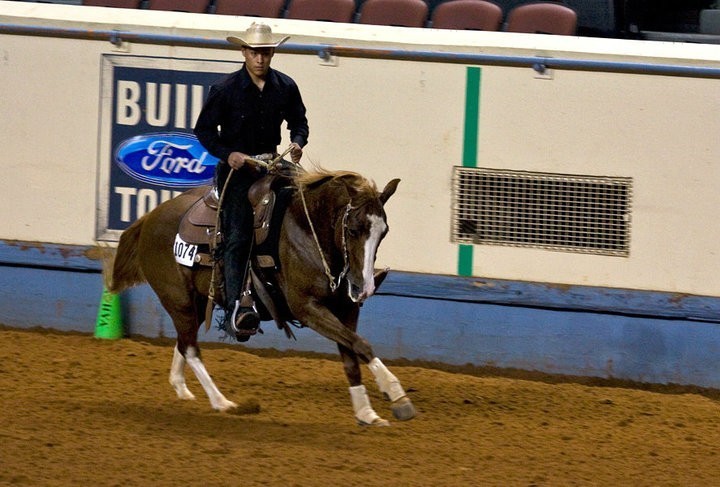 Tyler inherited Tim Tam when Royce went to college. It took them a while to get used to each other, but once they were they had an amazing show record. They placed Top 15 at the AQHYA World Show in Working Cowhorse their first year together. Tyler also began showing her in place of Dry in the Ranch Horse events. They also missed winning the Ranch Horse Saddle by one point his last year showing her. She also place 8th in the World in Team Penning and Top 15 in Ranch Sorting. She is a horse who has all the talent in the world. On a cow she has turns down the fence that people dream of.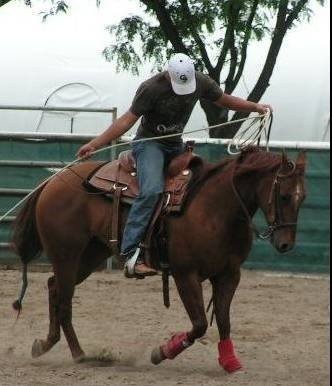 Tyler and BB were a stellar reining team. They qualified for the AQHYA World Show twice in both reining and working cowhorse. Tyler and BB also competed in a couple free-style reinings. Where they took 2nd place the first year and won it the second. Below are the videos of the free-style runs (left 2009 and right 2010).