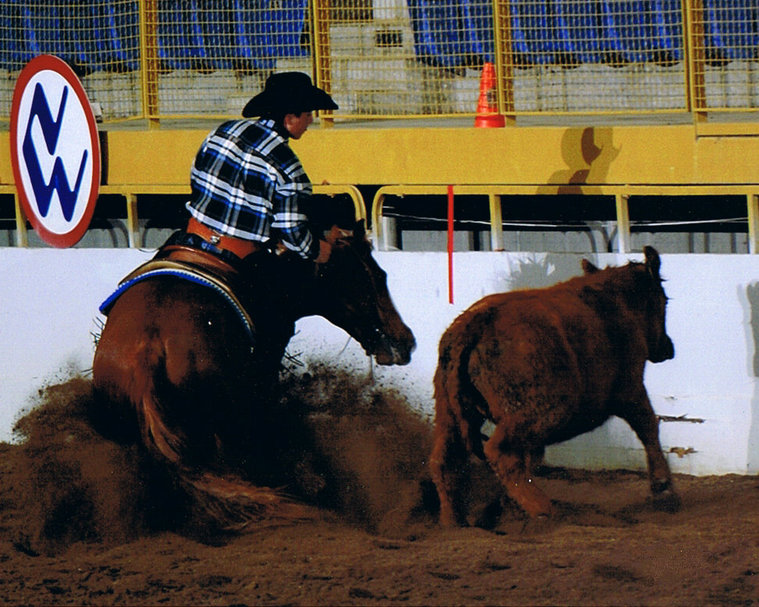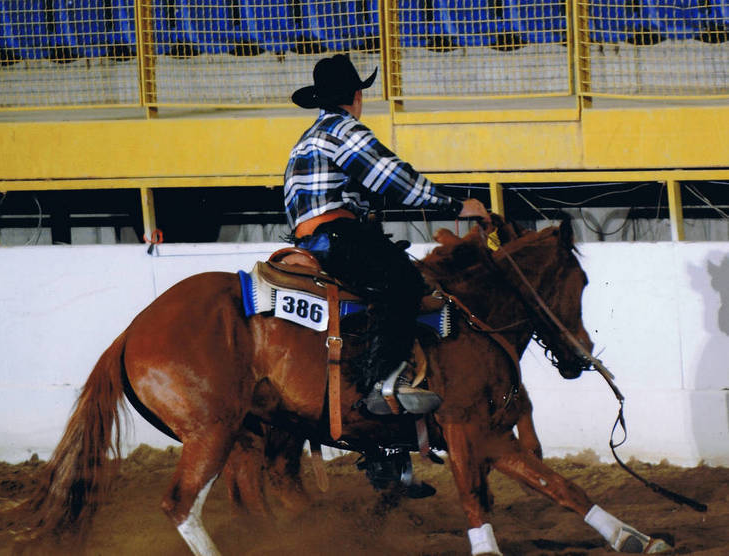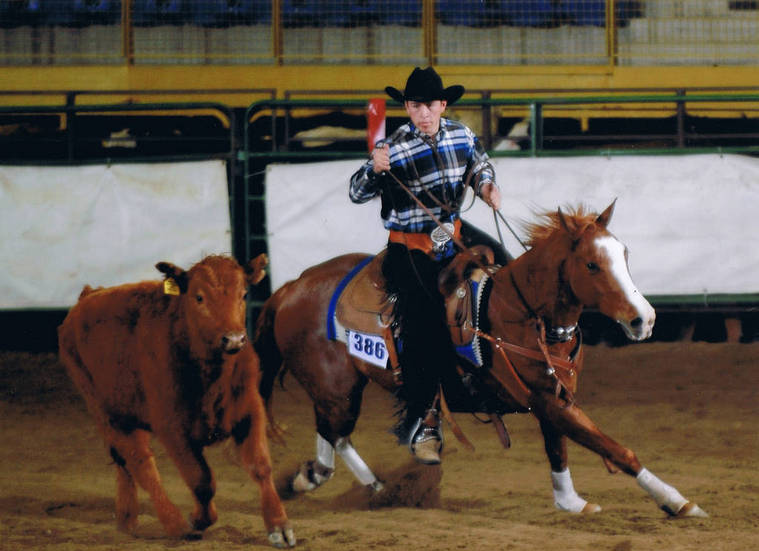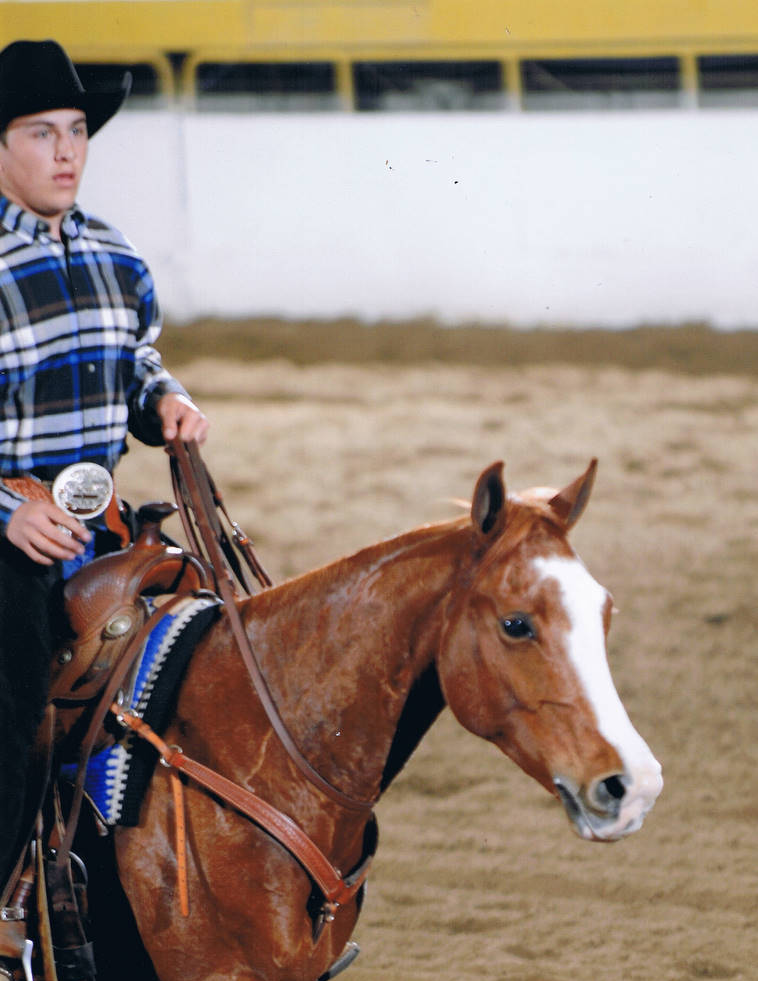 Royce and Tim Tam Slam started as a 4-H foal project who turned into a great team in the cowhorse and reining events. Above he completed a cowhorse run atop 4-year-old Tim Tam without a bridle not only completing the pattern, but also winning the class. ​​Thank you to Holman Photography for the amazing pictures.

Royce also competed on her at the AQHYA World Show. They qualified in Reining, Working Cowhorse, Team Penning, and Ranch Sorting. He also showed her in Ranch Horse Versatility at the Colorado State Fair winning the Level 3-4 saddle. She was also able to place Top 15 in the World with Tyler Quintana as the rider a year after Royce graduated.​​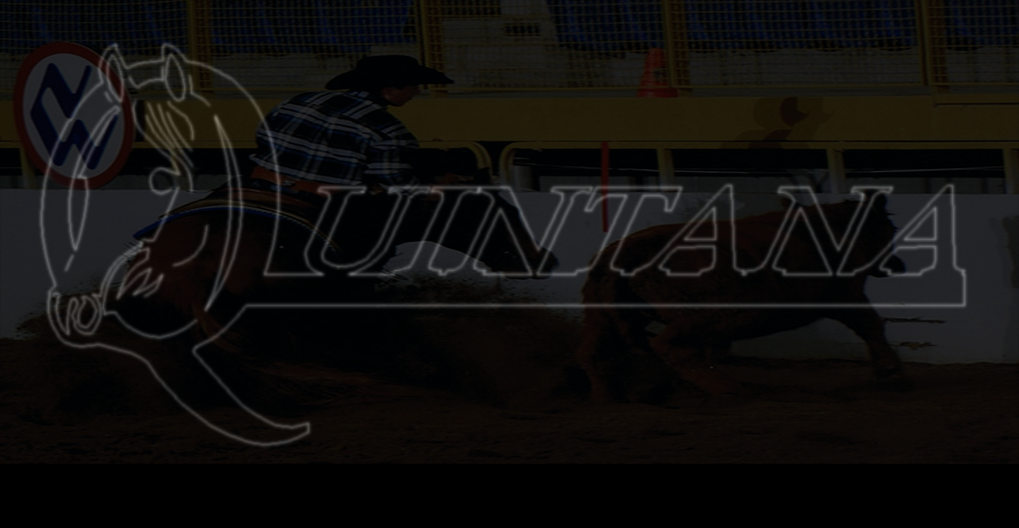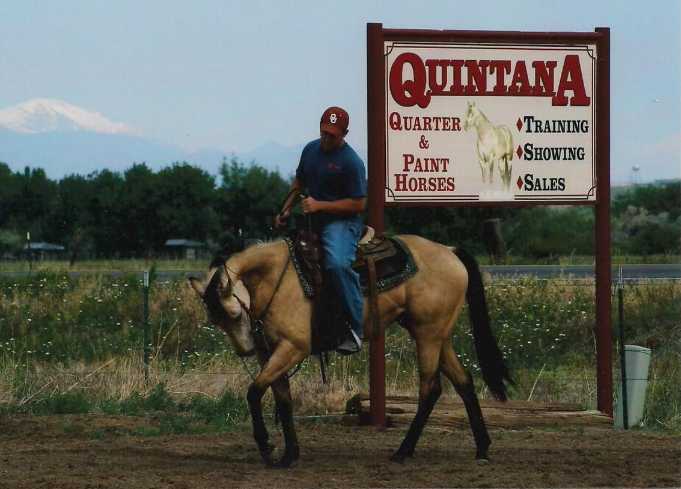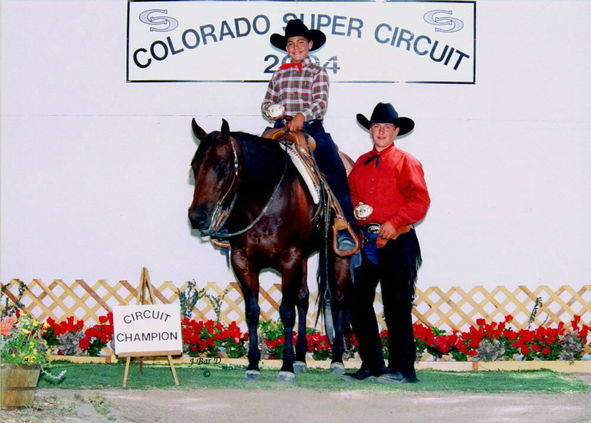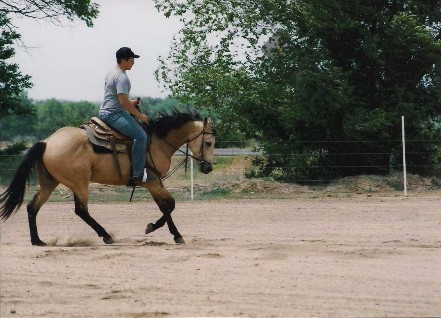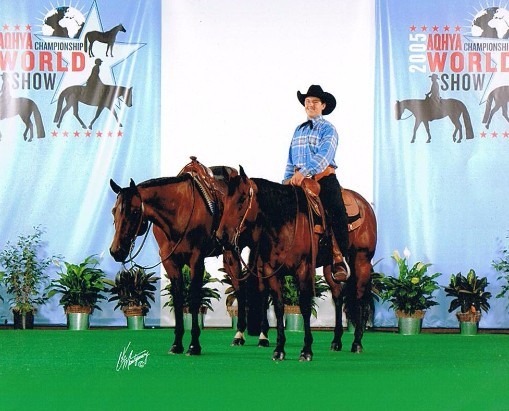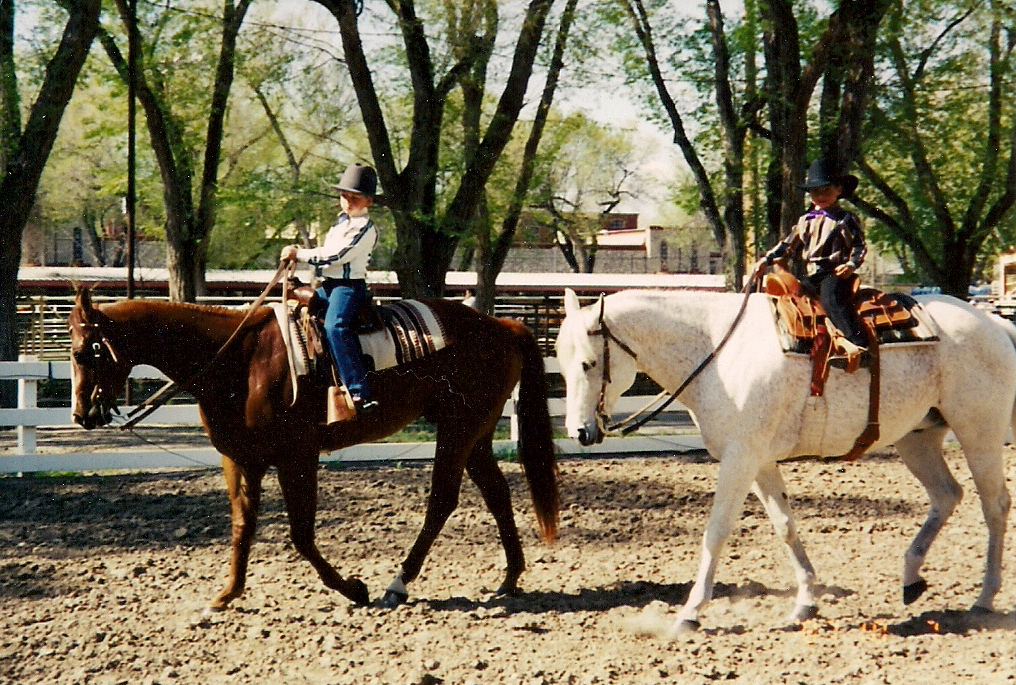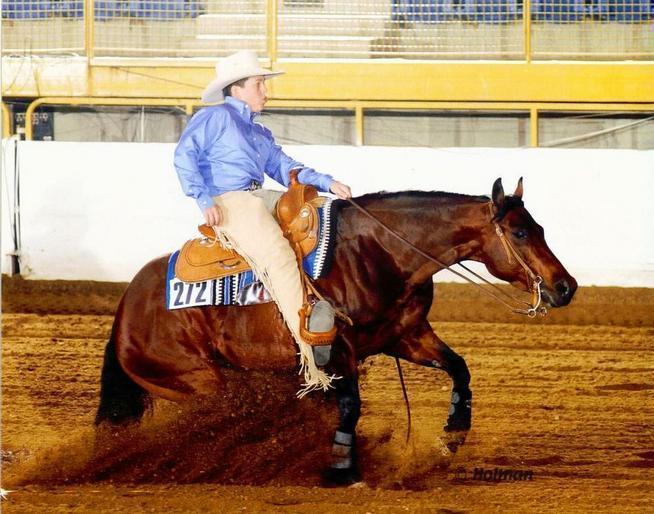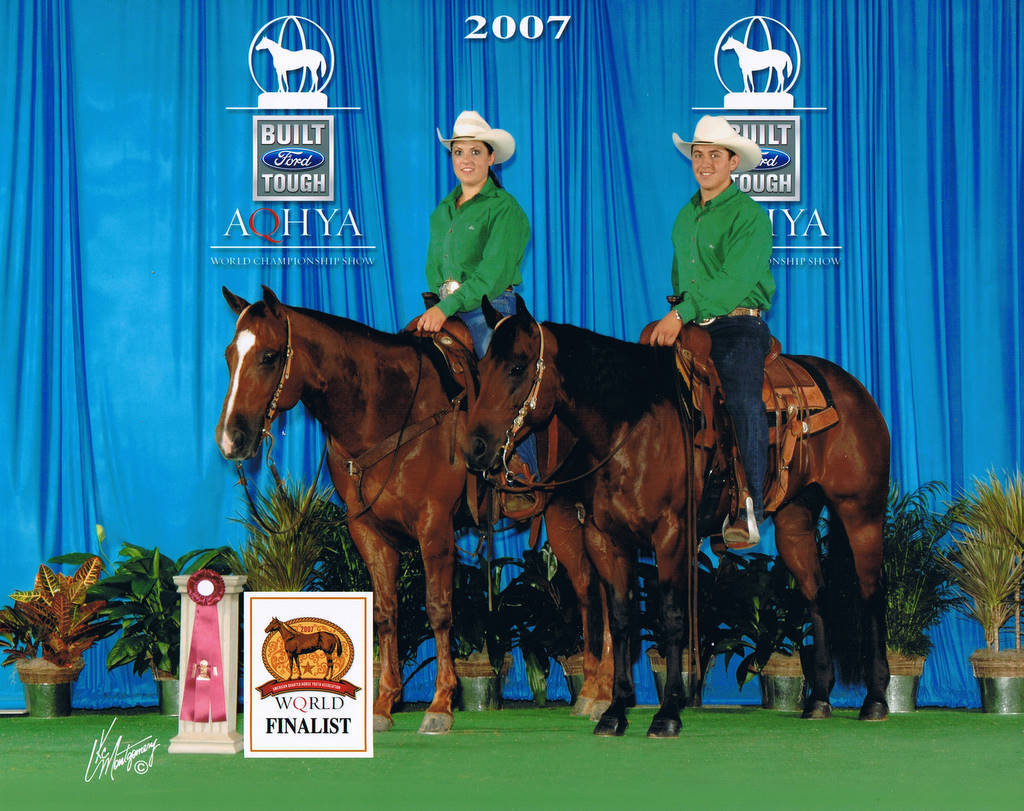 MJG Peppy Dry & A Nifty Cutta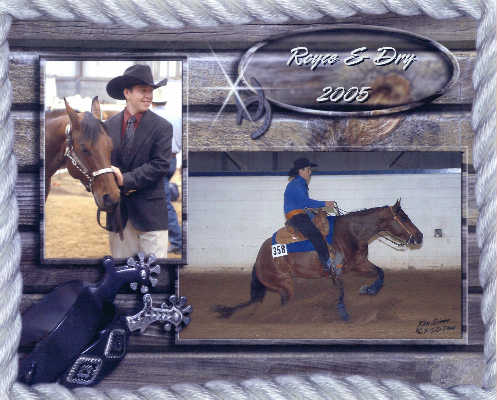 Royce began showing MJG Peppy Dry (Dry) in the early 2000's after his father showed her for a few years in NRHA, NRCHA, and AQHA. She took Royce and Tyler both to many World Show's qualifying in the top 15 in Team Penning and Ranch Sorting. She got her first Super Horse in 2005 in reining and was also a spectacular working cowhorse where she won the futurity when she was a 3-year old. Royce won many high point awards on her in both reining working cowhorse as well as halter.

Royce began showing A Nifty Cutta (Roger) in the all around events (i.e. showmanship, horsemanship, pleasure, etc.). Royce qualified multiple times for the World Show in the Western Riding where they would sit among the Top 20 in the world.​​

Both horses taught Royce a lot about how different horses ride and how you can transfer knowledge from one horse to another. This proved to be a contributer to most of Royce's success as a rider. ​​
Royce grew up on a horse. Below you can see one of his first show horses Ima Tuff Player (Tuff). This began a love for horses that he would use through his life. Tuff took Diana to the World in Trail and she handed him down to Royce to see them grow and compete to be multiple Colorado State champions in 4-H.

The pictures on the side were taken when Royce was older and began riding colts for his mom to help her out. The horse pictured was on of Fallon Taylor's young prospects that she wanted to see if she would make a prospect barrel horse. ​​